Visit Tattersall Minneapolis, MN
Craft Cocktail Room & Distillery – NE Minneapolis
Enjoy world-class drinks at one of the best cocktail bars in Minneapolis. Located in the Historic Thorp building in the heart of Northeast, sip original craft cocktails and classics with your friends and family at our iconic bar under a picture-perfect antique chandelier.
Find a Craft Cocktail you'll love at a fun place to drink.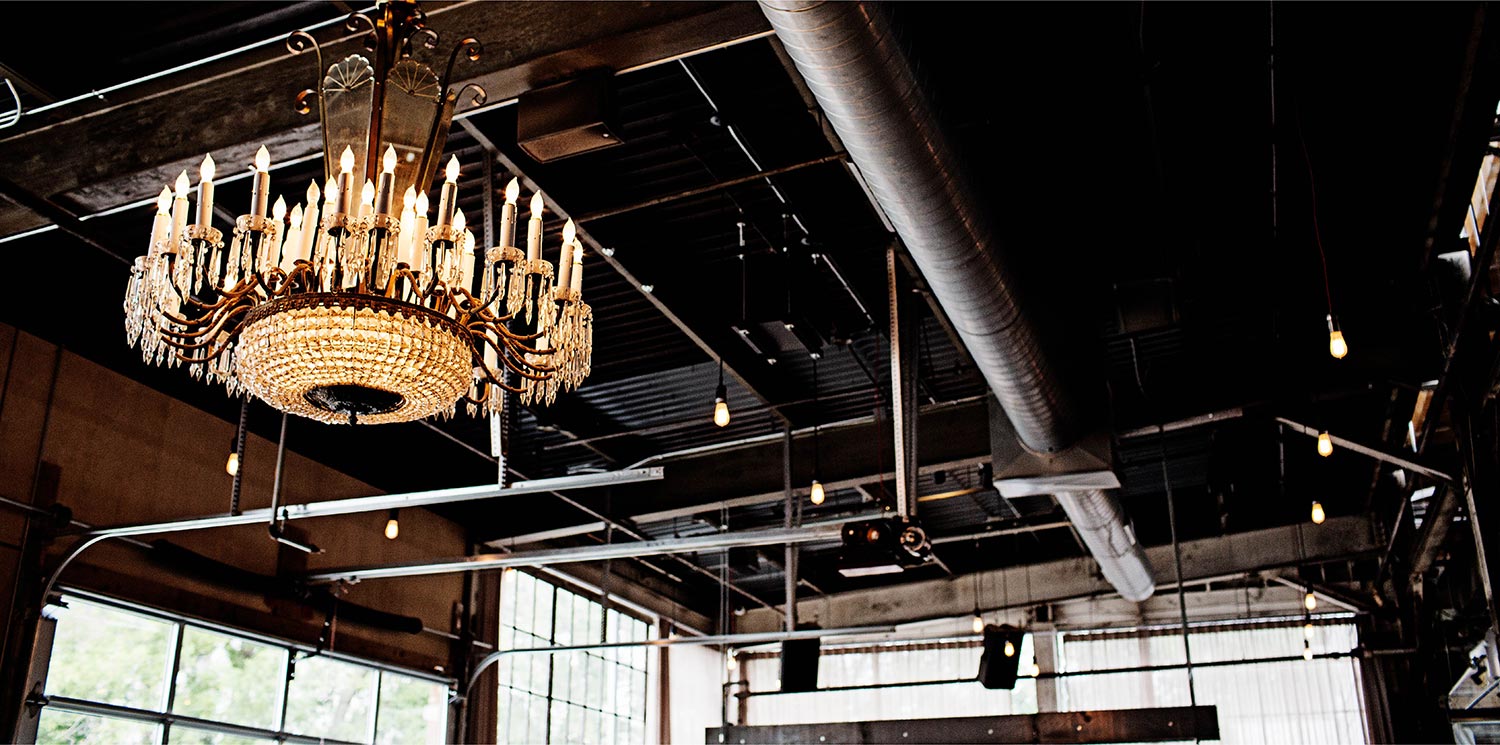 Reviews
Amazing. Every cocktail we tried was knockout good. Our server Courtney is the bomb. i can guarantee the bone crusher, whiskey sour, or Manhattan are amazing.
Great cocktails. The servers are very nice and welcoming. The atmosphere there is very calm and chill. It is even better in the summer when the patio is open. They have an awesome food truck as well!! Super delicious
Go with friends and have a fun time sipping any of their well made cocktails. Enjoy!
One of my favorite distilleries in the Minneapolis area. They never disappoint and always have a good selection of classic and new cocktails on hand. The staff is great and the space is nice.
I had an Old Fashioned and a Manhattan and they were both absolutely fantastic. A very lively place with great energy. Looking forward to going back. Even if you're from the outer suburbs it is worth the trip to Northeast to have one of their cocktails.
Great aesthetic being tucked into a warehouse; hit the distillery feel on the mark, but they have their own style. Bartenders were interesting to watch, as they crafted their cocktails.
This place has an awesome feel to it! They have craft cocktails that are delicious and yet still reasonably priced. Bartenders are friendly and attentive, and it's fun watching them mix drinks!
Location and Hours
EMAIL
info@tattersalldistilling.com
ADDRESS
1620 Central Ave NE Ste 150
Minneapolis, MN 55413

Regular Business Hours
Thursday: 4-10pm
Friday: 4-11pm
Saturday: 2–11 pm
Sunday-Wednesday: CLOSED
Private Events in the Northeast Bottle Room
Whether it's a micro wedding, business meeting, or party with friends, host your event at one of the most unique venues for small events in the Twin Cities.
Join the Team
At our River Falls location
If you're interested in working the cocktail room in Minneapolis,
please contact Brian@tattersalldistilling.com